Happy Holidays from Carlson & Erickson Builders!
Posted by: Carlson & Erickson Builders on December 20, 2017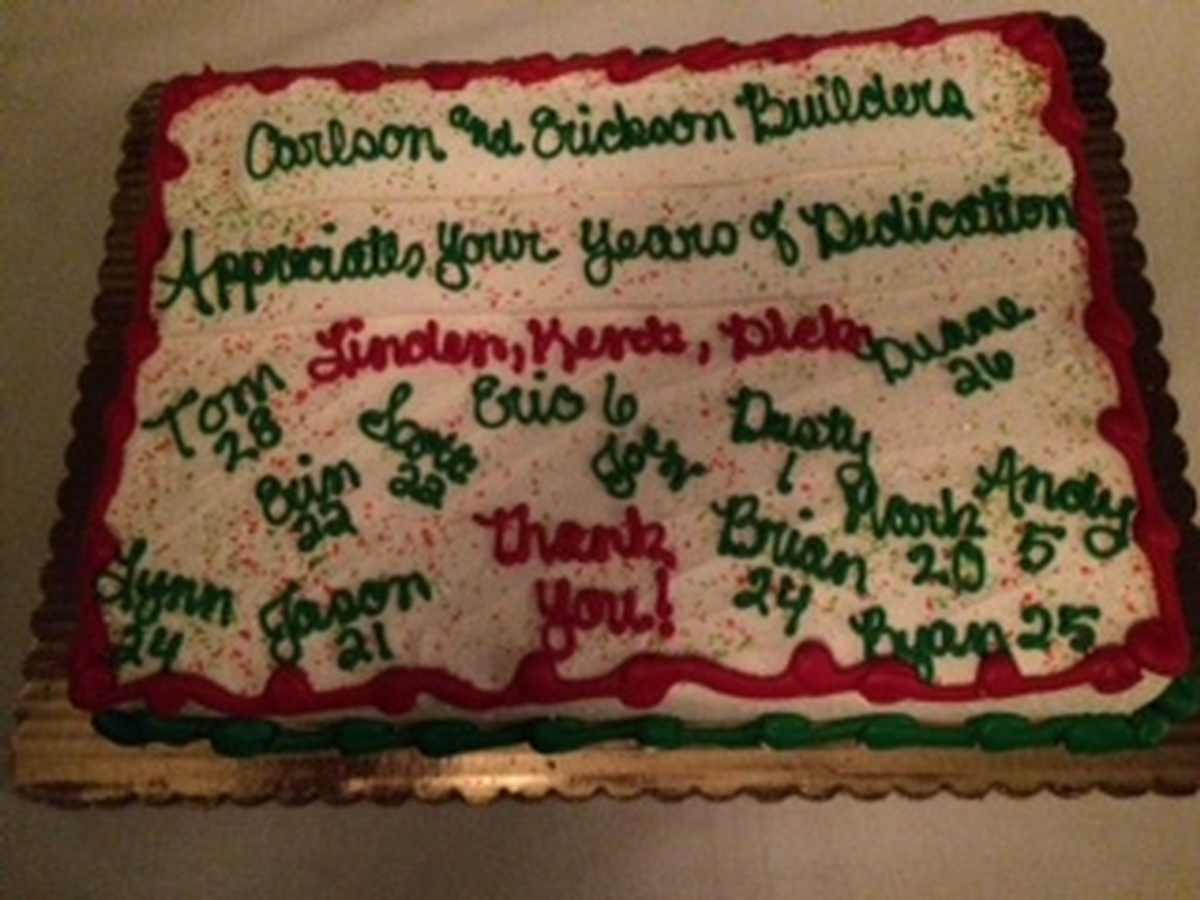 Happy Holidays! We held our annual Carlson & Erickson Builders Christmas party last weekend at Alexander's in Fish Creek. The food was excellent as usual and a good time was had by all. Alexander's provided our crew with delicious appetizers, drinks, and a wonderful dinner. Dessert was our cake (made by Econo Foods) decorated with the years that our office and crew have dedicated to Carlson & Erickson. As you can see, we have several "long time" employees! All our people are what keep Carlson & Erickson the premier builder in Door County and we are privileged to have them working with us! Thank you to all C&E employees for your dedication and loyalty. It is very much appreciated. We are looking forward to 2018. Enjoy the holidays!